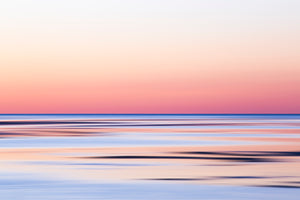 Please allow about 2-3 weeks for shipping.
Perhaps only 1-2 weeks if the stars align. If there are shipping delays it imaybe up to 4 weeks if the shipping services are truly going wild.    
If you are in a hurry or need something for a specific date, please contact me by email kelly <<at>> ekovisions.com within one hour of your order so I can see what is possible.    
Standard US shipping is included in my listed prices (free!).  International
shipping outside the US will be quoted on a case-by-case basis. 
You can order directly for shipping to the US only. 
If you are interested in buying my artwork outside of the US, please email me at kelly <<at>> ekovisions.com so I can provide a shipping quote.  Due to shipping costs, your best option is to receive a small A4-sized flat print or larger rolled canvas print that you can have framed or stretched at home. 
I absolutely want my art to make you happy, not stressed. 
If the product arrives damaged, or isn't what you ordered, let me know within a week of receipt and I'll take care of it.  Read: please open the package & check everything out when you get it! 
If you are otherwise un-happy with the item, I will accept returns of products in like-new condition within 30 days of receipt.  Please contact me as soon as possible and let me know your concern.  Refunds of the product price only (not shipping, sorry) will be processed once I receive the product back in good condition. Shipping charges for the return are your responsibility.
Any returns for artwork purchased through galleries or third parties will follow their own policies and must be handled by them. 
All over town, in and near Burlington and scattered throughout Vermont. Perhaps at various juried weekend art fesetivals: Paradise City Art Festivals, Chatham, Mystic, Naples, or Coconut Grove.

Throughout Vermont, I've had a few exhibits run through BCA and the delightful Kate Ashman. You may have seen shows up UVM in the main rotunda back in 2018, in BEVS in 2022, the Mayor's Office, Mascoma Bank, the Airport, or various other places around town. Some of my work also lives at the Wellness Collective.
You may have also seen my work at the galleries that carry my work, Frog Hollow and Art Hound gallery.
If none of the above seems familiar, perhaps your friends just have excellent taste.
These are all photos! I promise you, I'm creating these painterly photos with my camera using intentional camera movement. I've been practicing this style for years.
I offer both Open Edition and Limited Edition photographs, they are individually tagged. If you can't figure it out, drop me a line and I can let you know. Limited Editions are 250 per image, regardless of size or substrate... this allows me to work with designers and home owners who need flexibility in their sizing & presentation.
Paper prints (matted prints 12x16 or 18x24, and framed 12x16) are
all printed on Epson Velvet Fine Art paper. This is a professional paper with a watercolor texture that compliments the painterly feel of the photographs. 
Gallery-wrapped canvas prints are printed onto, well, canvas.
Any framed or gallery-wrapped canvas will arrive ready to hang on
your walls. 
You'll need to pop matted prints into a frame you find yourself unless you want to just strap the photos to the wall with duct tape (not recommended).
I have limited choices on framing available. Your best bet if you want something you don't see is to buy an unframed piece and have it framed locally.
Yes, these can be custom ordered. I have a trusted partner who can print on metal. Please email me at kelly <<at>> ekovisions.com with what you're looking for and I can work up a quote.
As of March 2023 I use both an Epson 3880 Professional Printer and a Canon image ProGraf 4100.

I also have partners who print some of the canvas images and metal images for me, which allows me to keep the train moving while I'm on the road.
You tell me what you want, I bet I can figure it out. I have worked with printing studios that go up to 60" wide on the short side. We can also split a single image into a a diptych or triptych to expand it to fill your beautiful home. If you have a request or space you are trying to fill, I'd love to take on the challenge! Email me at kelly <<at>> ekovisions.com

HOW DO YOU DO THIS?
Short Answer: I move my camera like a wizard
I move my camera like a wizard. You can see
some of this magic for yourself in the video here. If you ever see me in real life, ask me for a demonstration.  It's funny to watch, and often I'll add sound effects. 
Not a chance.  My work is done with the camera, creating swaths of color (painting pixels, if you will) when I press the shutter, by panning, swooping, jiggling, and shaking the camera.  All the painterly effects in the photo are created entirely in the camera in a single shot (except Pisces, which just needed a double exposure to work). Just blurring everything in Photoshop (or a phone app) would suck, and I'd like to spend less time at my computer, thanks. Like all photographers these days, I have to use my computer a bit, and put the photo through some minor adjustment (contrast, exposure, white balance, dust removal….) to make it look great when I print it.  This is the boring part.  The action happens when I'm on location, moving around with my camera while onlookers wonder exactly what I am up to. 
Yes! I move my camera like a wizard to create painterly images. 100%
photography.
This is such a popular question, and I'm here to tell you, it doesn't matter. Do you ask a painter what kind of paint they use? I'm an artist, who happens to work a camera.  The driving force behind the art is me, my vision, and my skills, not the camera. If you are an aspiring (or experienced) artist, please stop worrying about what equipment you have and get out there, practice, and play with your medium. 

If you still gotta know: as of July 2022, I am using a Canon 6D mostly with two lenses, a 24-105 and 70-300 Zoom lens. A variable neutral density filter is also key, as it allows to me to slow down the shutter speed enough to capture the movement in broad daylight; otherwise my ethereal beach shots at mid-day wouldn't be possible.  It's a simple, small kit that I love because it is lightweight and portable, so I can take it to the beach while I walk my dog and create new work while he plays in the lake.
Nope, all my work is done handheld.  I find it is better for my creativity to be able to play with the camera, and to be unencumbered by the tripod so that I can move fast.  Especially if I'm chasing sand and shallows in low tides, it's great to be able to move along quickly to find the best light. 
This totally happened by accident, or perhaps fate.  I was working in Boston at a consultant job that was as stressful and time-consuming as you imagine that to be.  Nature Photography was my joy, but I was unable to do it a whole lot because whenever it was daylight, I'd be working. But taking photographs was my escape from "real life" and I had to find a way to scratch that itch while working my job. 
One night, I started taking photos of someflower bouquets I had from the farmers market in Union Square.  It was a basement apartment, and not well lit enough to handhold that camera and get clear shots.  But y'all, I hate lighting and tripods and all that. 
So I leaned into the slow shutter speed the darkness required.  Swooping and swinging my camera while clicking the shutter started to produce interesting results.  I'd get stripes and swirls of color depending on the flowers I had. 
I did this over a few months late at night for a creative release from my more nerdy job.  One of those original experiments is still in my collection, Spring Haze.
I was loving the technique, but it didn't immediately translate to outdoor photography. But one day I was on a short hike around Walden Pond, playing with my camera, and I might have jumped up and down a bit when I finally got an image that truly worked.  That image Enlightenment, was the moment when I knew this would become my thing, and it starred on my business cards for years. 
Since then, I've spent far more than that legendary 10,000 hours shooting nearly exclusively in this style for over a decade now.  My primary subjects are sunsets (especially over Lake Champlain in Vermont, at home in Burlington) and beaches, from Florida to Cape Cod to California.  It's all experimentation, practice, and a
lot of Marie Kondo-ing the subpar images from my collection. 
I'm completely self-taught.. when I started doing this style in the
2000s, this wasn't a thing. I just started playing with my camera, and made it up as I've gone along. It's worked out pretty well, though.
The bulk of my portfolio comes from two general places: the shores of Lake Champlain, in Burlington, VT overlooking the Adirondacks; and various beaches all over Cape Cod, including Marconi, Provincetown, First Encounter near Eastham, and Herring Cove. 
If you'd like to know the location of a specific photo, feel free to ask. There's a sprinkling of other locations in my portfolio, including Ecola State Park along the Oregon Coast, Olympic National Park, Northeast Florida, California (including images Sunshine, Golden, Joy, and La Jolla) and Venice, Italy.
Yes! Please contact me at kelly <<at>> ekovisions.com for more
information, and include your business and website. I'd be thrilled to partner with you, and can seriously help make your life easier and delight your clients. Custom sizing and cropping is available for trade clients.
I'd love to do wholesale with you!  Please contact me at kelly <<at>> ekovisions.com directly to make this happen. 
Yes, I am generally able to do this depending on what you need.Hit me up at kelly <<at>> ekovisions.com. Printing on other substrates (eg metal or facemount acrylic) can be done using my trusted partners whose work I have previously vetted.
I've got choices! 
Your best bet is to buy my work here directly so you can enjoy my work in your home, 24/7, while eating ice cream and watching Ted Lasso. In Vermont, you can see and buy my matted & framed work in person for instant gratification at:
*Frog Hollow in downtown Burlington, VT on Church Street
*Arthound Gallery in Essex
In 2023, I will also be at these juried art shows:
*Art Fest Naples, Naples, FL, Jan 21-22, 2023
*Coconut Grove Arts Festival, Miami, FL, Feb 18-20, 2023
*Art on the Square, Belleville, IL, May 19-21, 2023
*Westport Fine Arts Festival, Westport, CT, May 27-28
Later summer and Fall shows are still being decided
If you need help deciding what will look good in your home, I've got you!
My work is part of the permanent collection at University of Vermont Medical Center in Burlington, Vermont.  You can currently find at least two pieces in the phlebotomy lab on the 2nd level of the Main Pavilion, and a few others in the building.  My artwork also adorns the walls of wellness centers and rehabilitation facilities because of the calm it brings to the space. 
Potentially, yes.  If you'd like me to create this style of work on your own land, or specific beaches, I may be able to do this depending on the location.  This will be a premium service, as it is will involve travel and likely multiple days of on-site shooting. Note all my work is created in-camera; I do not take existing photographs and alter them to be in this style—I shoot the landscapes myself