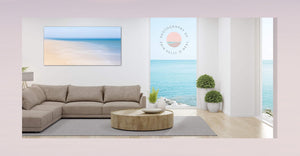 Abstract Photography

Created Through Movement
Art that reflects and brings home the beauty of the natural world
SUNSETS AND BEACHES FOR SERENITY AND JOY AT HOME
Happy Customer
" Hi Kelly, I am so happy with my beautiful picture. It brings me such joy! Everything about it was perfect right down to the hardware to hang it.Thank you so much"
See Joy Now
THE VENICE
COLLECTION
Let me take you on an adventure with iconic gondolas, the Venetian Canal and more!
Award Winning Photographer
My photography is inspired by the desire to create and share beautiful pieces that reflect the beauty of the natural world. I've spent more than 10,000 hours shooting using my technique of movement which includes jumping, swinging, and swooping to capture the perfect magical shot. My hope is that my pieces bring my customers as much joy as I get from making them.
"So psyched to get another one of your pieces. It's very hard to pick one, I love them all."
We are thrilled with the latest artwork….In fact it has caused us to rethink our living room and we are now in the process of painting the walls with colors that will hopefully really make both pieces
pop.
It makes my day when
I see a beautiful sunset
Ethereal… I just
can't stop looking at them
Looks like a Rothko
painting